More About Syenna Hair & Beauty
Located in the Cathedral quarter of Derry/Londonderry, Syenna Hair and Beauty is a beautiful, spacious salon with a friendly and comfortable vibe. The salon is finished and equipped with a high-end product range only available to five-star recognised businesses. Located in Pump Street, Syenna is in the middle of a vibrant and wonderful city, with an additional salon located in the beautiful rural setting of Eglinton Village, near Ballykelly in the Limavady district.
Both salons have been designed to be accessible to all and to provide their male and female customers with the latest in hair and beauty products, styles, individual designs, and experiences.
The Syenna Hair and Beauty team has been in business for over twenty years and has more than twenty-five members of staff each of whom is highly trained and proud of their individual specialisms. They are regular ward winners and participate in frequent magazine, modelling and special charity events throughout the North West.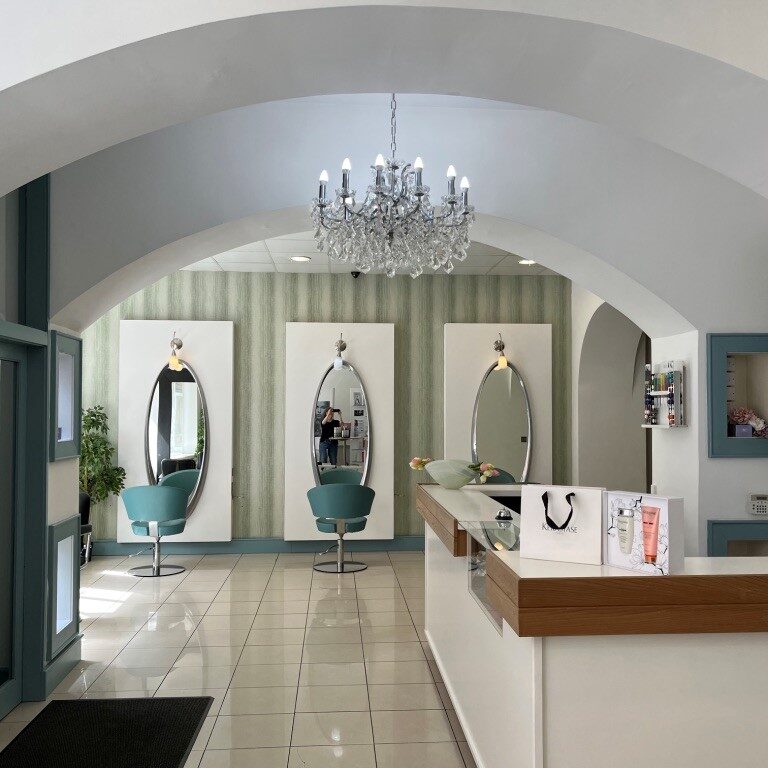 The Syenna salons are renowned for their Bridal and Bridal party work, offering individual pre-wedding consultation and design. They have a private area for the bridal party to prepare for their special day. With complimentary champagne and snacks, they offer an exceptional environment to make the most of their pre-wedding photographs and videos.
All Syenna Hair and Beauty services can provide 'Looks' for all occasions, from top to toe. We have hair extension menus available for every 'look', and all are provided by very highly skilled and trained teams.
Salon Director Sarah Duffy is very proud of the Syenna teams and is delighted to assure customers of the highest standards in industry-led training and in product use and sales.
The Syenna salon contact team are widely experienced and welcomes the opportunity to discuss your requirements.
Selina Doherty
General Manager / Wedding Co-ordinator
Sarah Doherty
Eglinton Manager / Beauty Co-ordinator
Bronagh Edgar
Hair Extension Specialist
Caroline Duffy
Eye Treatment and Beauty Specialist
Education Team / Colour Specialist Team
Emma Doherty
Education Team / Colour Specialist
Elsa Greene
Education Team / Colour Specialist
Aine McKeever
Education Team / Colour Specialist
Jordan McGarvey
Master Barber / Piercing Specialist
Jamie Lamberton
Hair Stylist and Scalp Tatooist
Syenna offers Gift vouchers all year round and have facilities to cater for small/private functions. Contact us for more details.